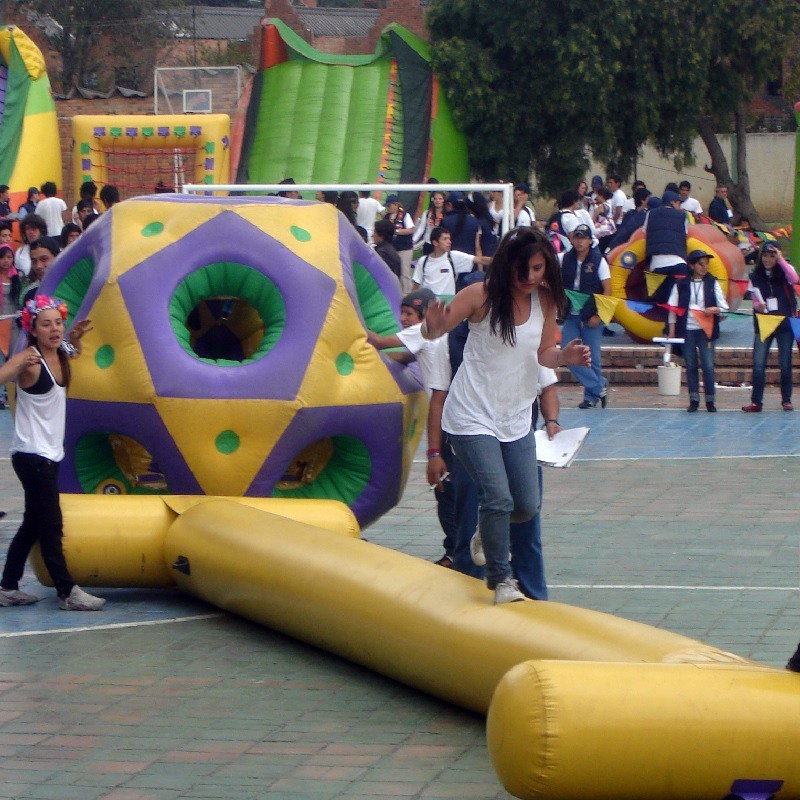  
Balance bar 4 m
Games that work in pools, lagoons and sea, and also on the floor. Up to four people can go up simultaneously. They test skill, coordination and intelligence. They are suitable for tests and activities in families and groups such as competitions and matches. They are suitable for young people, children, adults and senior citizens.
Security Policy:
Our products are manufactured according to international standards ASTM F2374-10, F2461-09, F1193-06
Shipping policy:
Please contact our company's logistics to agree on shipping times and costs
Warranty policy:
Products 1 year and accessories 3 months. Covers defects in material or workmanship of the manufact
Manufactured in 0.90 mm caliber PVC canvas, of 1,100 g/m2, with 1000 D polyester fiber and (20*22) Heat seal with 15 to 25 mm glue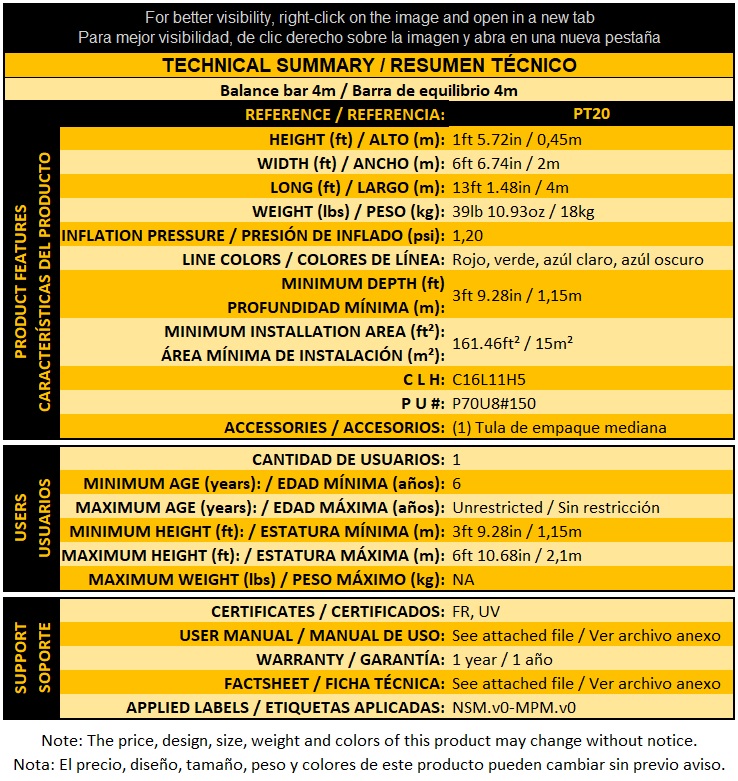 No customer reviews for the moment.